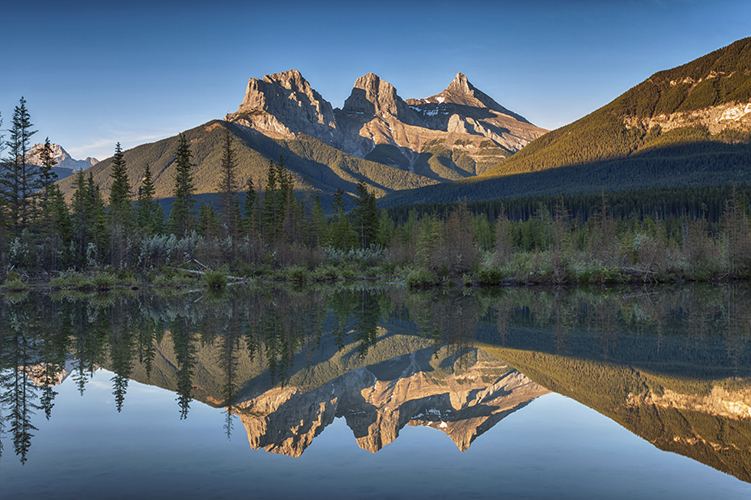 "Words hardly feel adequate in trying to express the experience I had working with Tarra, or the enormous gratitude I feel for her transformative, inspirational and powerful coaching. After 10 years of public speaking, I finally enlisted the help of a professional and from the moment we began working together, received nothing but standing ovations and the most glowing of reviews. I give Tarra credit for it all! Tarra's rich, extensive experience and capacity for focused teaching, coupled with her warm, engaging, professional approach made working together a truly amazing process. The information, tips, tactics and personalization of education were immeasurably helpful, not only for speaking to crowds, gatherings and board rooms, but also for managing many of life's every-day situations. It would not be an overstatement to say that working with Tarra was life-changing…in the best possible way!"
Contact Me
I'd Love to Hear from You!
Broaden your vision of your best life, and allow yourself to feel renewed energy and purpose for living.
Contact Me
After only a few months of working with Tarra my life has transformed from "something I didn't know what to do with" to an exciting thing that I am safely creating.
My mind, heart, soul, spirit, and gut are getting closer and closer to being at the same place at the same time. Not only are my health and wealth improving, but I am becoming a co-creator of my own career and a responsible participant in my relationships; all of which is resulting in a smile being a more permanent fixture on my face.
Thanks Tarra for all that you are and all that you do!!!
---
I had no idea what to expect from my coaching experience and I was not exactly even very focused on what it was I was seeking - all I knew for sure was my life and my work were completely out of my control!! Then after a couple of gentle nudges from a friend - along comes Tarra and in short order life began making sense again and I began to move forward in the most positive ways imaginable! 

Tarra moves at my pace (which tends to be very fast and very abstract) and helps me find what I need in a way that pleases and inspires me.

For anyone who struggles with high stress levels, frustrations and work impasses - Tarra is the architect to help you build the bridge of your dreams!!
---
I had the great opportunity to experience Tarra Lois Riley as a Life Coach. She was able to get to the core of my blocks and resistances to help me move forward in a dynamic and focused direction in an incredibly short period of time. She has a gentle and compassionate nature which naturally enabled us to establish a trusting and spiritually rejuvenating connection. I am thrilled with the resources she has shared and the direction her coaching has freed me to travel. Thank you Tarra!
---
"When I connected with Tarra I wanted to get a better grasp on how I could live a happier and more fulfilling life. I was seeking to clarify for myself what the vision of this better life might look like. She helped me to examine how I treat myself and how I think of the world, including my possibilities in it.  It was quite a journey. There was laughter. There were tears. There were some pretty profound words and, yes, even a mini dance party (which is exactly what I needed). I'm grateful. I particularly recommend her because she is very talented at getting to the heart of any issues and helping you see them from a new perspective. She has a way of soothing any fear or overwhelm so you can face any issues with clarity and a sense of calm. It really helps you to get out of your own way. I also recommend Tarra because she is highly skilled at guiding people through difficult thoughts and feelings with care and support, thereby helping to facilitate transitions. She is not just about shoring up a foundation, she's about healing the cracks and celebrating the victories along the way."
---
After just one phone call, Tarra really helped me open my eyes and see myself in a positive, empowered, kick-ass light.
I was feeling so jazzed that I immediately took a risk that I was hesitating about doing beforehand. High-fives all around!
So, yeah, celebrating a small success. And it feels awesome.
---
"I have had the privilege of working with three coaches over the past couple years and they were good but I was looking for something more.  I've been coaching with Tarra for the past 3 months and have really had some tremendous break-throughs with lots of successes to celebrate along the way! I have very much enjoyed working with Tarra, she has a broad experience from working in Performing Arts and Theatre in addition to her coaching certification.  I was initially trepidatious about working with Tarra but my fears were unfounded.  Tarra is respectful, professional and works from the perspective that you know the answers you seek already. Her skill set is in assisting you to discover your wise self.  I highly recommend that if you are looking into coaching, you consider her."
---
"Coaching with Tarra has improved my life, both personally and professionally, in so many ways. Within the first hour of coaching with Tarra, I had a concrete and profound tool to help me resolve a career issue that had caused countless sleepless nights and many a tear. In less than an hour, I had a fix for something that had bothered me for over ten years. Tarra helped me access my own skills and knowledge in an area of my life that I am passionate about, and use those same tools to solve a problem in an area of my life that had troubled me. Tarra helped me set up an action plan at the end of that session. I implemented it right away and saw immediate results. To this day, I still use that tool and my career has dramatically improved since then. I am now building a successful business doing what I love and supporting that growth with a fulfilling job working with wonderful people on my own schedule. Tarra has an uncanny knack for asking the right question at the right time in a way that blasts past my resistance to change and brings a laser beam focus to the heart of my issue. The plans and tools that emerge from each coaching session are really my own answers to some very astute questions. Because the plans and tools are really my own, set up by me, I very quickly get through major issues and create magic in my life. During the time I have coached with Tarra, I have cleaned up every corner of my previously untidy life. I have resolved major conflicts at work, set achievable goals and visions for my business and career transition, cleared blocks in my creative life, set commitments in my meditation practice, and resolved some deeply emotional personal issues. In short, I have nearly worked myself out of issues to solve with the benefit of Tarra's kind and wise guidance. Out of 10, I rate Tarra's coaching to be 10,000. It is like adding a jetpack to your life, helping you reach your goals easier and faster than you would believe was possible. If you truly want to live the life of your dreams, coaching with Tarra is the way to go, bar none."
---
"When I found Tarra I was feeling pretty stuck in many areas of my life. My health wasn't where I wanted it to be, I was constantly worried about my housing situation, I was questioning whether or not I wanted children, and mostly, I was feeling stifled by my engineering job.  I was feeling a pull to use my talents in a more meaningful way and to find more balance in my life and my career while increasing my feelings of joy and contentment. With Tarra's help I set some goals; which quite frankly seemed pretty impossible at the time, given how lousy I was feeling.  But immediately after committing to work with Tarra, my life began to transform in miraculous ways and after just a few sessions my life and my approach to my life began to feel very different. After just 2 months, my health is stronger, I am taking steps towards finding the balanced career of my dreams, I am at peace with the place children have in my life, and I have tools which help to tame my busy mind and keep me in a steady stream of joy and possibility.  Things that seemed impossible before I worked with Tarra are now a regular part of my days. Tarra is a gifted coach and I am confident she can help you reach your goals faster and with greater ease, the way she has helped me."
---
"Tarra is instrumental in allowing me the space to realize my true goals and exploring how I can take small steps to implement them. She has a way of putting challenges in perspective. Every week with Tarra as my coach, my life got better - richer, fuller, and with more meaning, purpose and direction. My husband even noticed how much more motivated I was (and he doesn't notice a lot!). The guided visualization she led me on was positively life changing. With Tarra's prompting, I created a visual representation of that journey, and every time I look at it, I am reminded of my clearer vision and true life purpose. Tarra is awe-inspiring. Having her as my life coach is a truly amazing experience. There is never a shortage of laughter or enlightenment!"
---
"Tarra Loïs Riley of Astara Coaching is a wizard! She is a badass super genius who, with a twinkle in her eye, calls you on your crap and opens the doors so you can rise above and beyond it. The term coaching doesn't seem adequate. I found the experience therapeutic and empowering. Similar to learning to ride a motorcycle – scary at first but once you know how, you feel you could fly (with full safety gear on). Thank you Tarra for your thoughtful observations, helping me to open my own toolbox and for all the tears and laughter. You have a tangible impact on peoples' lives."
---